Inspired by the Inner Voice
Improve human life by empowering them with care and guidance to achieve personal happiness and career success.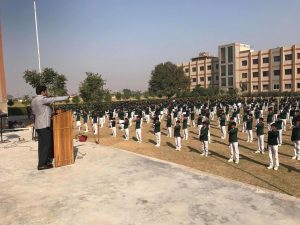 Motivational Speaker
Sincere or Serious, We Need to Decide.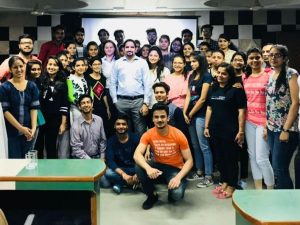 Career Coach
Career is Not Just Marks, Its Beyond Marks Also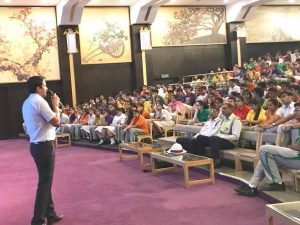 Volunteering Ambassador
Volunteering Brings the Happiness and Joy.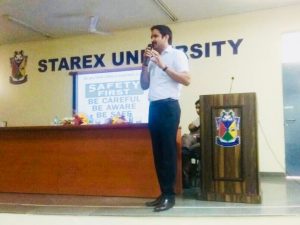 Road Safety Expert
Every Human Life is Precious, Lets Save.
Dreams that not let you sleep...
Rajasthan in India (the land of deserts, forts and palaces) is the state where Navdeep born and studied. He belongs to a middle-class family from rural area in Rajasthan and while studying spent his childhood in there with parents and siblings. He graduated in commerce and is a postgraduate in management (MBA) from MDU, Rohtak (2007). He started his career with an MNC in Gurugram in 2007 and since then residing in Gurugram. 
From the early childhood, Navdeep Singh is involved in various social activities and social up-lift. During schooling and college days he was part of NSS (National Service Scheme); he has attended and participated in multiple camps organized by NSS as very active volunteer. He continued his passion and started working on various social issues in the country from the day one he moved to Gurugram (Delhi-NCR). He is actively involved and driving various social initiatives across nation (active contribution in clean India campaign, women safety and empowerment, self-defence and yoga, health check-up camps, save the girl child campaign, education and skill development, road safety campaigns, pothole free India campaign).
Navdeep is an eminent speaker and a career coach. Navdeep has expertise in conducting workshops, career guidance & coaching, story-telling and mental health. He has delivered multiple sessions in corporates, management institutes, schools, big events and talk shows. Navdeep has helped more than 5000 students in making career choices via his workshops and seminars.
Navdeep's efforts towards community service are very well recognised nationally as well as internationally. He has been awarded by UGC for driving AIDS literacy campaign in rural areas of India during college days and awarded by various government departments and NGOs for his contribution. At his early college life he has driven various initiatives  such as fundraising for Tsunami relief fund. 
Navdeep has founded a social initiative "Yugaandhar – Aadhar Naye Bharat Ka" to drive various initiatives across states. He is the founder of "Incredible Story", a platform to share great stories from across the world of the people and organisations who has touched millions of life. 
www.incrediblestory.com